Orest, I just flew into Niagra Falls today, and I experienced something similar to what you describe, however, I did have a TOD marker but no VSR. I did take a picture and will post when I get back home to the US where the Internet works properly. I'll have to review my notes to get the details correct, but it was something like this:
- RNAV 28R at KIAG
- Was direct to ROC from SYR
- Loaded RNAV 28R
- Selected the CUVTU IAF which also happens to be an IF (slightly different from yours)
- Pressed "activate approach" (I'm now direct to CUVTU)
No VSR, but I have a TOD marker. ATC kept me high for longer than I wanted and I ended up doing the mental math for VSR.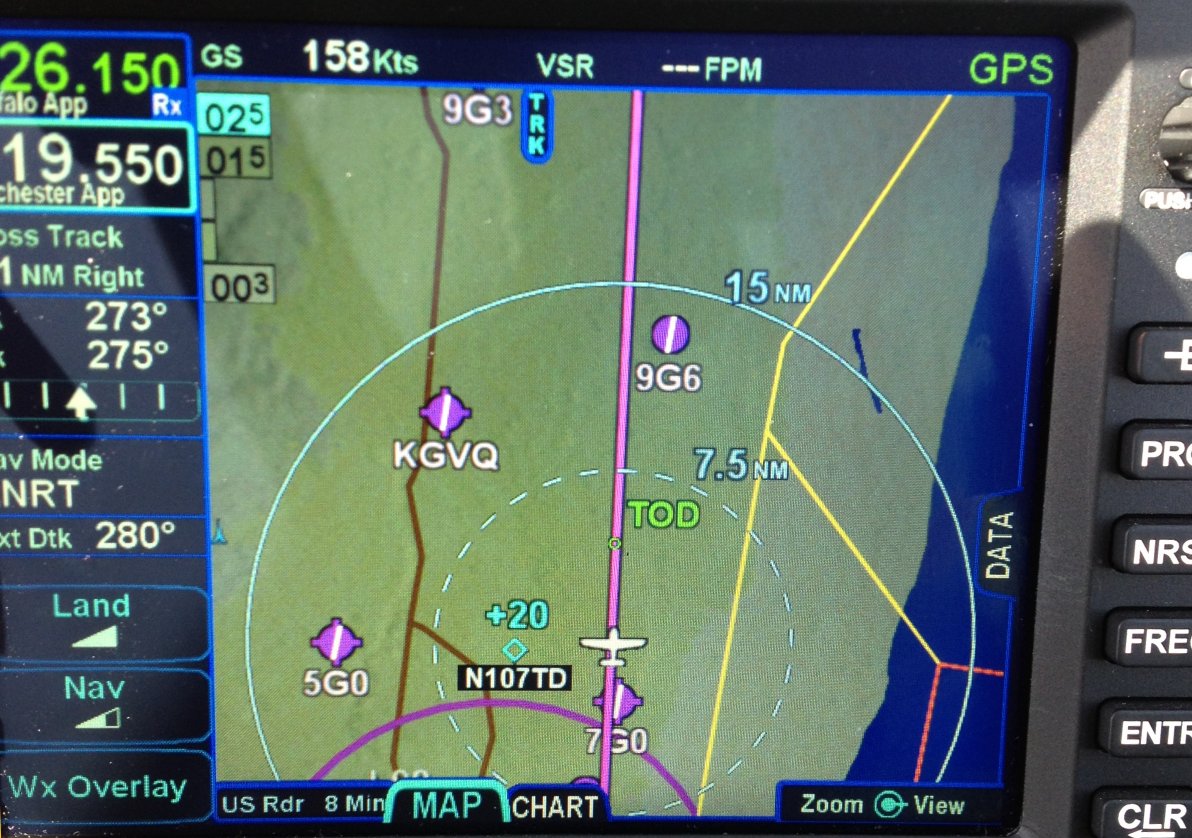 Edited by Gring - 16 Sep 2015 at 7:45am